Matic Network [Matic] dropped 60% from a price of $0.041; it records a daily low at $0.011.
The dump initiated a series of memes jokes on the fall. However, the buyers of the cryptocurrency just experienced a thrilling cryptocurrency roller coaster. TraderXO who was even apprehensive of a dump tweeted,
Ok – no one expected this much of a dump in one hour
So What Happened with Matic Network?
Matic Network primarily trades on Binance with around 95% of the total trading volume. Hence, the most obvious suspicion would be a dump at the exchange. The memes of Binance CEO, Changpeng Zhao pulling off the dump are rampant in crypto-twitter.
Binance just pulled a Thanos on Matic pic.twitter.com/QPfaTIwZMk

— Josh Rager 📈 (@Josh_Rager) December 10, 2019
The charts reveal an apt example of a pump and dump pulled off in the crypto markets. MATIC gained 175% in less than a fortnight, as the price skyrocketed from $0.015 to $0.041.
MintFlint Airdrop has been identified as the leading cause of the pump. The crypto project announced leveraging MATIC for their scaling solution and also distribute Flint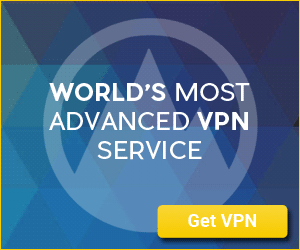 tokens according to the MATIC help by users.
Ironically enough, MintFlint platform 'allows traders to subscribe to other traders and be notified when they buy/sell coins.'
One of the other leading causes of the drop has been the 20X leveraged margin trade listed on India's derivatives exchange, Delta Exchange. 
The cryptocurrency also lacks proper distribution and hence the liquidity is on the low side as well. The  tweeted,
Haha thought it was an exit but it's just the free market. The real root of this volatility is an insanely skewed distribution of $MATIC which equals a highly illiquid market. "The top 100 holders collectively own 99.11% (9,911,470,937.07 Tokens) of #Matic Token"
In short, the market capitalization of the cryptocurrency was far too susceptible to manipulation and whale action.  Some of the other IEOs also followed suit at Binance with the Matic Network like the Harmony (One) and Ravencoin as well.
The post Binance IEO, Matic Network [MATIC] Drops by 60% as Traders Get Rekt appeared first on Coingape.


Source: Binance IEO, Matic Network [MATIC] Drops by 60% as Traders Get Rekt