February 5 should have been an exciting day for Ripple as behemoth derivatives exchange BitMEX adds a new perpetual swap contract for its XRP token. But while BitMEX is "proud" to announce the new trading pair, CEO Arthur Hayes calls XRP "dogsh*t" on socials.
XRP/USD Perpetuals Start Trading on BitMEX
As per a company announcement, BitMEX stated that it was "proud" to reveal its latest trading pair. It will be adding the XRP/USD swap contract on Feb 5 at 4:00 UTC.
We at BitMEX are proud to announce that trading of a new perpetual swap on the XRP token (XRPUSD) will begin at 0400 UTC on 5 February 2020.
— BitMEX (@BitMEXdotcom) February 4, 2020
The XRP/USD contract on BitMEX will offer up to 50 times leverage. According to the BitMEX site:
All margin is posted in Bitcoin, that means traders can go long or short this contract using only Bitcoin
BitMEX joins a growing list of exchanges adding Ripple's token to their derivatives options. Indeed, XRP futures seem to be somewhat flavor of the month.
Both Binance and OKEx have opted for an XRP/USDT contract offering up to 75 and 100 times leverage respectively, while smaller exchanges have offered similar contracts for a while. 
This renewed interest in Ripple's XRP has led many to question whether this could be the start of a new alt season.
Despite being the biggest loser in 2019, XRP led the charge in 2017's alt-season and astronomic bubble.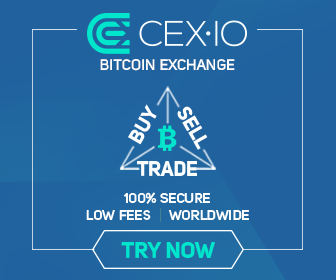 The added liquidity from BitMEX should create more volatility in XRP's price, currently trading around 25 cents. 
The new listing should be bullish for XRP and its price, except…
BitMEX CEO Calls XRP 'Dogsh*t'
Ripple fans should be celebrating this listing and looking forward to more meaningful price action. Except that this day will now be tainted with a whiff of something unpleasant as BitMEX CEO Arthur Hayes vocally disses Ripple's token on Twitter.
Is it called Ripple, XRP, or dogshit? Who knows, who cares. It's worth more than zero so it's time to trade the USD pair on BitMEX. Boo-Yaka-sha! https://t.co/pa3T5vd5kl
— Arthur Hayes (@CryptoHayes) February 4, 2020
Is it called Ripple, XRP, or dogshit? Who knows, who cares. It's worth more than zero so it's time to trade the USD pair on BitMEX. Boo-Yaka-sha!
This type of outburst on Twitter won't go down well with Ripple as one of crypto's most influential people outwardly slates XRP. 
It also shows the BitMEX CEO cares very little about the quality of the projects he lists as long as they make him money. And it gives yet another reminder of the responsibility that comes with power–and the dangers of loose fingers on Twitter. The post appeared first on Bitcoinist.com.

Source: Ripple's XRP Is Dogsh*t Says BitMEX CEO